While cellulite is not a serious health condition, it can be the source of embarrassment that many people wish that they could live without. Actually, cellulite is simply fat that presses against tissues. It does not necessarily mean that you are overweight or even unhealthy.
The truth is, those fatty pockets just beneath the skin are generally not impacted by diet and exercise. People of various shapes and sizes have reported that they have cellulite. However, women are more likely to have cellulite than men simply because their bodies are designed to carry more fat during pregnancy.
Click here to book a cellulite consultation or call 561-405-9020.
No matter the reason for your cellulite, chances are you just want to get rid of it. If you can't reduce cellulite on your own, what can you do? Let's discuss the options to help reduce cellulite at Ennis Plastic Surgery with surgical and non-surgical energy based cellulite treatments.
What Causes Cellulite
This diagram demonstrates how increased fat creates cellulite on the skin.

Solutions to Reduce Cellulite
There are solutions when it comes to eliminating and preventing unsightly cellulite. There are two approaches to removing cellulite: surgical or nonsurgical. Both options can yield remarkable results, but the decision usually comes down to personal preference, overall health and the guidance of an experienced plastic surgeon.
Laser Skin Tightening
The nonsurgical options include energy-based treatments that rejuvenate and replenishes the skin. The two options include:
1. VelaShape III
Velashape III is an FDA approved device that uses three different energy technologies combined with therapeutic massage to blast away cellulite. The energy and massage work to heat the fat cells and reduce their size without damaging the skin. Ultimately, this skin-tightening procedure causes the development of new collagen which promotes healthy, even skin. Learn more about VelaShape.
Video Introduction to Cellulite Treatment & Skin Tightening with Velashape III
VelaShape Patient Photos Before & After
Click to view all VelaShape III before and after photos.

Breast implant exchnge Subglandular to Submuscular 1
Breast implant exchange from sub-glandular to sub-muscular. Note the significant improvement in the shape of the breast, especially along the upper pole. A sub-muscular implant has a much nicer transition at the top of the breast.
Breast implant exchange from Submuscular to Subglandular
Breast implant exchange from sub-glandular to sub-muscular. Note that the implants in the bottom row are sub-muscular and are supporting the implant much better so the skin is not being pulled like it is in the top row.
Breast implant exchange to a wider implant
Breast implant exchange to a wider implant to close the gap between the breast. Implants should be chosen as much on width as volume. When the implant is too narrow, there is a large gap between them. When the implant is too large, they stick out to the side. An implant should fit the width of the chest to get an optimal look.
VelaShape Brochure & Infographic
Click link to view the VelaShape III Patient Brochure PDF.
Click link to view the VelaShape Infographic.
2. Ultrashape
The Ultrashape FDA approved device uses ultrasound waves to shape and contour the body. While this process works to destroy fat cells, it does not damage the skin which means that patients will not experience swelling, pain or bruising. Learn more about UltraShape.
Video Introduction to UltraShape
UltraShape Patient Photos Before & After
Liposuction to Reduce Cellulite
For people seeking a different approach to removing cellulite, liposuction could be the solution. Liposuction actually removes unwanted fat from the body leaving patients with a beautiful shape. This method is an option for people who live a healthy lifestyle, but may have difficulty removing fat from a particular region of the body such as the stomach or thighs.
The process is simple. The surgeon will use a liposuction device to remove fat from problem areas. Fat is instantly removed from the body once the treatment is complete.
Liposuction Before and After Photos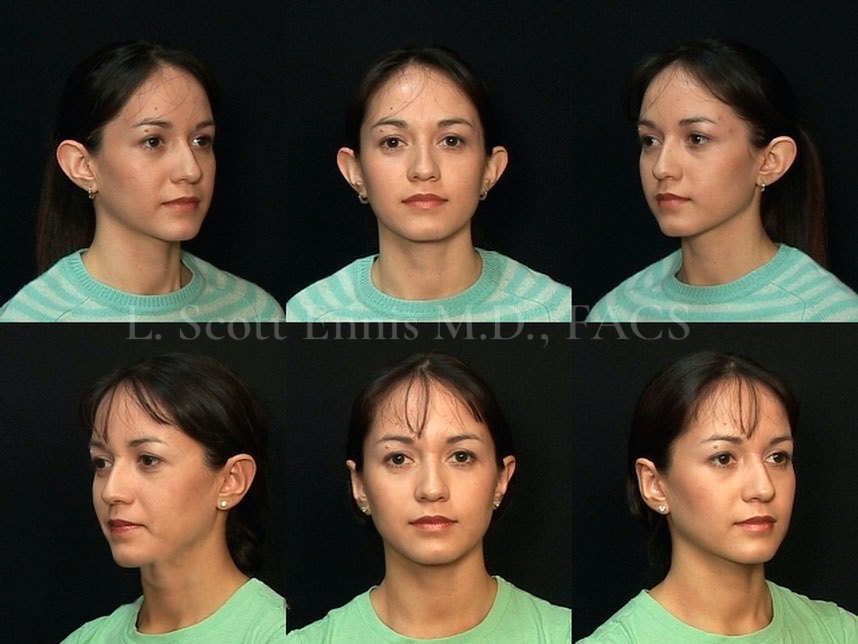 Otoplasty Before & After
Otoplasty Before & After
Ennis Plastic Surgery Can Help you Reduce Cellulite
Are you battling with cellulite? Know that you have options when it comes to managing your body. Ennis Plastic Surgery is home to some of the most skilled skin treatment professionals and plastic surgeons in the world. Allow our skill and experience to work for you. If you are unsure about the best solution for your body, know that we are ready to help guide you through the process.
Click here to book a cellulite consultation or call 561-405-9020.
Our professional medical team is ready to help you choose a plan that works for you based on your goals and lifestyle. Don't let cellulite impact your mood or confidence. Contact us today for a consultation. Let's work together to make a more beautiful you.